Online Jobs You Could Do While Studying in Imo State University, Owerri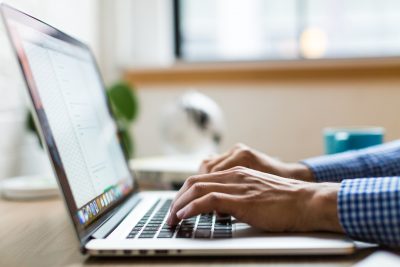 Jobs You Could Do While Studying at IMSU. Keep Reading to get more knowledge about studying and working.
Are you a prospective student of IMSU who needs extra cash while studying? Then I made this article specially for you.
Studying and working, most especially in Nigerian Universities, could be very stressful and tiring.
Almost all students need money to support themselves in feeding, buying of textbooks, hostel rent, and other things that require money to run their day to day activities.
But as you may know, Studying and working can be very difficult and tasking.
There are always two things that happen to students who work while studying, and they are;
They always get weak and tired at the end of the day

Their educational grades mostly suffer
It Is because, after a student rush to lectures as early as 7 am or 8 am, they receive classes till maybe 2 pm – 3 pm then rush home to freshen up before going to their respective work which they have to work extra hard so that they could cover the time the spent in school. Some don't even rush home to freshen up; they go to their work from school.
By the end of the day, you find out that they get exhausted, and it becomes a problem for them to open their books and read or even do their assignments.
I don't blame them because they need money to do many things in school like buying textbooks, buying provisions, and other dues.
But hey! Don't get discouraged. What if I tell you that I know some ways you could work and study and still be stress-free? To understand these secrets, follow the below information.
What Are The Jobs You Could Do While Studying at IMSU
1. Affiliate Marketing
Hey, don't be scared when the word 'Affiliate Marketing' is mentioned. Affiliate Marketing is a very easy and pretty cool way to make money online without investing a dime, except of course you want to spend.
Affiliate Marketing is more of selling a company's products and earn some percentage after the customer purchase that product through your tracking I.D in your referral link.
You can share these links on Facebook pages, groups, Twitter timeline, or better still. You can create a website and advertise that product through Google Ads if you decide to promote your link so people can buy most, especially when the commission percentage is high.
You could sell products like Phones, Clothes, Bags, Electronics, etc., through your referral link; you will be given some commission in return.
Some platforms that do Affiliate Programs are Jumia, Amazon, and Konga, etc.
With this, you only have to be on your phone or computer within a few hours, convincing people to buy that product.
You don't have to rush to any work and get tired at the end of the day because Affiliate Marketing gives you the opportunity and time to relax in the comfort of your home. 
2. Blogging
Everything business Is now going digital. Why stressing yourself, going from one place to another due to work while you can relax at the comfort of your home and blog.
Make blogging your passion, and trust me; you will enjoy every bit of it.
Before going into blogging, ask yourself what you want to blog on? What information do you want to pass across? You could go into different niches people are interested in like Relationships, jobs, entertainment, news, and education news.
Try to make sure your articles touch the life of your readers.
With this, you can pass out information and earn. Check here for more details.
3. Organize a Tutorial Class
Use that time you want to use for job hunting to organize a tutorial class. By this, you are impacting other students, and also, you are learning more.
Don't be surprised if I tell you that tutors earn hugely from tutorials because most students will do all it takes to learn a particular course they don't understand.
Since they don't understand that course, why don't you form tutorial classes for them? Trust me, those kind of people are willing to pay a reasonable price to learn that course.
You could create tutorial classes for your colleagues or your junior colleagues.
You could collect daily, weekly or monthly fees from them.
4. Doing assignments for your colleagues & typing
When I was a student, most of my course mates were workers while some never had time to do their home work. I assisted them in doing their assignments and getting their assignments typed with my laptop and I get paid for that.
Whenever an assignment is given in my department, I endeavor to do mine in time so as to lure them and by doing so I attract them to bring their home work for me to assist them in doing it.
You can try this method. It really worked for me during my days and it was a great source of income for me which I used to support myself in feeding, buying of textbooks, hostel rent, and other things that require money to run my day to day activities.
Summary
Schooling and working are cool but could be very tasking because it will make your studies suffer.
How do you feel now that you have gotten to know some jobs you could do to make money without much stress while studying?
This article tries to educate you about works you could participate in and engage yourself in why studying.
I hope this article helped.
IMSU Info contains over 1000 project material in various departments, kindly select your department below to uncover all the topics/materials therein.