Is It Worth Registering a Pre-degree Program In IMSU? All you need to know about IMSU Pre-degree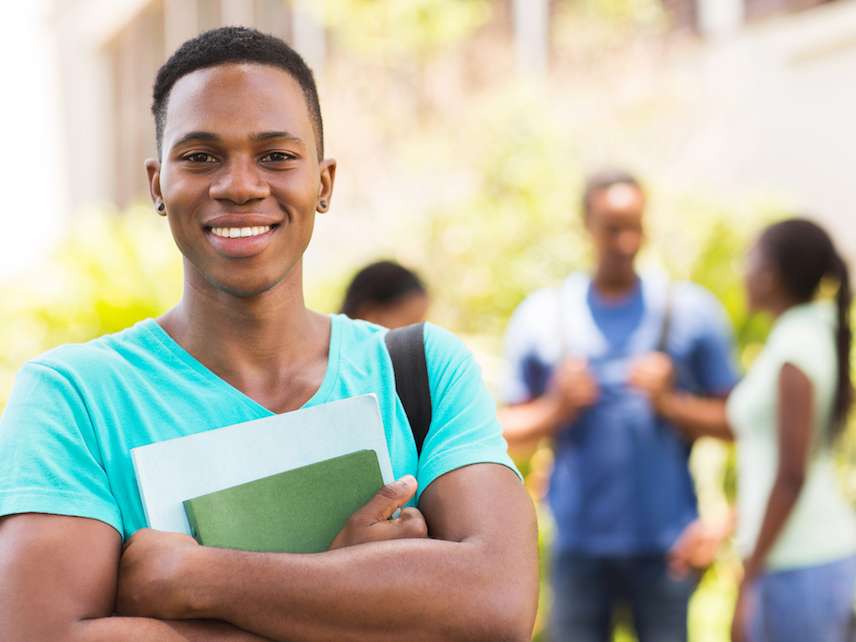 Is It Worth Registering a Pre-degree Program In IMSU? All you need to know about IMSU Pre-degree
To gain admission in Nigeria Universities is not an easy task that is why many students have resolved to go through numerous programs like Pre-degree/Remedial or JUPEB so their chance of gaining admission would be high.
I graduated from secondary school in the year 2012 with flying colors. Gaining admission to any University then was very difficult.
I selected the University of Nsukka as my preferred
What you missed; How to Pass your Imo State University (IMSU) Post UTME with Exam ease
My WAEC was outstanding which prompted me to register for JAMB examination. I scored 258 in my JAMB and I proceeded to partake in the University of Nsukka (UNN) Post UTME which I also came out in flying colors in my Post UTME.
I was really happy that I was going to be at the University just a few months after graduating from secondary school.
To my greatest surprise, I couldn't secure any admission.
The same thing happened the next year. I was troubled so I had settle for IMSU Pre-degree program for the 2013/14 session.
After one year of my pre-degree, I was able to secure my admission into Library & Information Science.
I was really happy because it wasn't an easy road.
So back to the question below..
Is It Worth Registering a Pre-degree Program In IMSU for 2020/21 Session?
My answer is a "Big Yes" Pre-degree at Imo State University is worth it.
What Is Pre-degree
Pre-Degree is said to be the process whereby a secondary school student applies and proceed to an advanced institution In order to get physically and mentally ready for challenges and obtaining of a Degree.
As the name goes 'pre' meaning 'Before' so we could actually put it like 'before-degree' but for professional sake, it is been called pre-degree.
How Pre-degree Works
After buying the form and doing your registrations, you will start by attending lectures.
You will have to complete the (2) semesters be for you can be considered for Admission.
If after writing JAMB, and unfortunately failed, you will not be allowed to continue the second semester as you will have to drop.
If you pass JAMB examination, be rest assured that you will be given admission to study a degree in IMSU. All you have to do is put a little more effort into your second-semester exams.
If you perform below average, you will get admitted but your desired course won't be given to you that is why reading is important.
I wish you success.
Pros of Pee-degree in IMSU
The Pros of pre-degree in Imo State University (IMSU)is that you must surely gain admission into the University no matter your score in the pre-degree examination
The Lecturers are very intelligent
You will get to refresh your brain on what you might have forgotten back in secondary schools.
You will get familiar with the school environments.
It makes you prepare for a degree program.
Cons of Pre-degree in IMSU
The pre-degree program in IMSU is costly
If you fail JAMB, you will not be admitted into the institution and the money you spent would be gone
Funds are non-refundable
If after writing the Predegree exam you have a low score in your result, the school might not give you your desired course.
What are the five (5) things you will Experience as a Pre-degree Student at Imo State University, IMSU?
Being a pre-degree student at Imo State University (IMSU) can be really fun and frustrating at the same time.
When I was still doing my Pre-degree program in 2013, I noticed lots of interesting things that might interest aspirants or new students.
NOTE: My reason for sharing this is to notify students or aspirants of the clean and rough road that awaits them in the program.
Back to the discussion, what 5 things you will Experience as a Pre-degree Student at Imo State University?
Five (5) things you will Experience as a Pre-degree Student at Imo State University, IMSU
1. Lecturers in Pre-degree Programs are very Intelligent
The lecturers in Pre-degree are well schooled and very intelligent. They are so intelligent that you would wonder why they settle for teaching you guys instead of holding powerful positions or handling a course in the "Main University."
When I was in secondary school, I found it very difficult to understand some topics in mathematic, and in fact, I failed Mathematics in my WAEC and NECO. But when I started the Pre-Degree program, I got to understand those math's topics and different equations to solving them.
2. You Will Meet The Intelligent Students there
I was a very bright student in my secondary school but always took 2nd position in class because I was not good at math's. To me, I was the best, but when I got into the Pre-Degree program, I found out that there are lots of people who were by far more intelligent than I am.
These sets of people don't go home after lectures, they stay to solve some arithmetic's, solve pass questions, and study other subjects.
I was surprised with their zeal to pass and I got motivated. I had to join one of these crew so I could learn more and that was when I knew that these students are highly intelligent.
During those days, I remember a female student who was among our crew, she was so intelligent that she could write exams on Arts and Science subjects and still get A's in all subjects. I also got motivated by her.
3. Fashion of Student there is second to none
These are the kinds of students who feel they have arrived and in fact, they are already in school so they do all it takes for people to see them as a bonafide student of the school.
Their fashion taste is awesome and they have the latest dressing styles that will keep you wondering if they came for schooling or for a fashion parade.
4. The Playful but Intelligent Students
These types of students are always very playful but when results are released, they will be the ones to top the class.
During the time I was still a pre-degree student, I never thought that these kinds of students will ever get admitted into the University but I was very surprised when they came top in their results.
They are always playful in classes and even make jokes while lectures are going on, they never pay attention to what the lecturer teaches but trust me, they burn their mid-night candle reading.
Also See; Is Imo State University Tuition-Free? All You Should Know About Their Tuition Fee 2021
If you follow such kind of students, then you are in trouble because they will laugh and play with you at noon but read at night while you sleep.
5. Students will Reduce drastically after 1st Semester
Joint Admissions and Matriculation Board (JAMB) has a way of telling students how unready they are for the struggle at the University.
During my pre-degree, we were over two thousand (2,000) students in the first semester. After the semester, we wrote JAMB and resumes for the second-semester academic session, to my greatest surprise, we had reduced to 600 students. Many students had dropped because they failed their JAMB examination.
6. Those Who Feels that they are Degree Students Already
These type of student feels that they are doing a degree program already with the way they carry themselves. When you ask them if they are in the University, they will answer you with 'YES' and before you know it, they will start telling you their experience as a degree student.
According to my observation and experience, they do this because they are ashamed of telling people that they are pre-degree students.
To apply for IMSU pre-degree for 200/2021 session or for enquiry kindly chat Divine Portal Using the whatsapp icon below.
IMSU Info contains over 1000 project material in various departments, kindly select your department below to uncover all the topics/materials therein.