Advantages and Disadvantages of Night Class in Imo State Imo State University, Owerri (IMSU)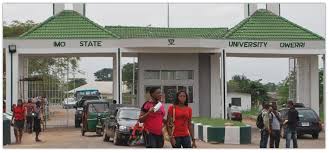 Advantages and Disadvantages of Night Class in Imo State Imo State University, Owerri (IMSU)? Continue Reading to Know More..
I am a huge fan of Night Classes. During my days in IMSU, if you come visiting me around 8 P.M., you will only get disappointed because I would be in school, reading at that time. Thank God it paid off.
Night classes play a very vital role in the lives of students, even though we agree with the fact that everything has advantages and disadvantages. Still, the benefit of night classes supersedes the disadvantages.
You might be wondering what the advantages and disadvantages of Night classes are, right?. Well, to know more, keep reading.
Advantages of Night Classes Imo State University
Below are the Pros of Night Classes in IMSU..
1. You Are Motivated To Read More
Even though you are a lazy reader, there Is no way you are going for night class without reading or even pretending to read.
Imagine being in a class or hall where everyone's eyes are fastened to their book and studying while you mop around or sleep. You don't need a prophet to advise you to pick up a book and read.
One good thing about night class is that it motivates you to read more. When you see other students like you reading, you will be encouraged to pick up a book to read.
Reading at home is also good but will your bed allow you consecrate?
I found out that I couldn't read at home. Whenever I pick up a book to read at home, my bed keeps drawing me to take a five minutes nap and by the time I wake up, it is morning already.
I had to discomfort myself by going to night classes to learn.
But I still know a few people who read from home and even perform better than those who usually come for night classes.
So it is not a must.
2. You tend to Understand What You Are Reading Better
Some people are not good at understanding what they read at noon. They need somewhere quite.
Night classes or Night reading is best for these kinds of people.
What they need is a calm environment to get focused.
In Night classes or Night reading, you are allowed to focus and read any stubborn course that is finding is difficult to sink in.
3. You Have The Opportunity To Learn From Other Students
In night classes, you will see some of your course mates there, reading. It will allow you to approach them to find out what they understand on a particular course to add to your knowledge.
You and your course mates can organize yourselves together, time yourselves to read a particular chapter then come together again for questions and answers time.
In those questions and answers time, you will surely get different ideas and knowledge on a particular course discussed.
I remember during my days 200 level 2nd semester, I was perplexed on a particular course. I didn't read that course, and we had about three days for the date of the exam.
At that point, I was confused about what to do. I was lucky to attend night class three days before the exam. There I got to understand that course better, and before the exam, I was ready.
Guess what? I scored 'B' in that course.
Disadvantages of Night Class at Imo State University
In every good thing, there must be a few disadvantages but don't worry; these disadvantages are meant to make you stronger.
Below are the cons of Night Class at Imo State University.
1. You Are Not In A Comfort Zone
At that particular point in time, you are not comfortable. Trust me; nobody enjoys when a specific event disturbs their sleep.
Not sleeping from 12 A.M. to 4 A.M. mean you are discomforting yourself just to read but its worth it.
2. If You Attend Night Class In IMSU, Be Mindful of Your Properties
I forgot to mention to you that some people come to night class to steal other people's properties.
They target you and wait till you are at sleep, and then the strike gently and carefully.
One thing about night class is, after reading till 4 A.M., your eyes will be very heavy and craving for sleep.
When you fall at sleep, that Is when these people strike to take your belongings. You have to be vigilant.
IMSU Info contains over 1000 project material in various departments, kindly select your department below to uncover all the topics/materials therein.