How to Secure a Job Offer in Canada as an International Applicant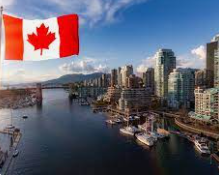 How to Secure a Job Offer in Canada as an International Applicant
Canada has a variety of excellent immigration schemes for people from other nations.
This comprises the three federal programs within the Express Entry system as well as the dozens of provincial nominee programs.
Despite this, Immigration, Refugees, and Citizenship Canada (IRCC) only picks a few thousand applicants and issues them an Invitation to Apply (ITA).
The good news is that applicants with a genuine work offer from a recognized Canadian firm can increase their chances of getting picked.
A variety of things can boost your chances of receiving a job offer from a Canadian firm. It could be your specialist industry, exceptional skills, continuous job vacancy applications, networking abilities, and so on.
This tutorial will look at seven practical techniques for How to Secure a Job Offer in Canada as an International Applicant.
How to Secure a Job Offer in Canada as an International Applicant
Before we get into how to acquire a job offer from Canada, it's necessary to grasp some of the hurdles involved.
In reality, businesses prefer to hire Canadian citizens and permanent residents for job positions. This is because of the following reasons:
1. Completing a Positive LMIA
Employers in Canada who want to hire foreigners must submit a Labour Market Impact Assessment (LMIA) and show that no Canadian citizens or permanent residents are available to fill the post.
Firms prefer to hire Canadian citizens or permanent residents who live in Canada because the LMIA procedure can be time-consuming.
2. Knowledge of the Canadian Business Environment
Some firms may be hesitant to hire foreign staff if they perceive they are unfamiliar with Canadian business conditions. This is more likely to happen for careers in Human Resources that involve interpersonal skills and a thorough understanding of how people do business in Canada.
3. Help in Obtaining a Work Permit
Foreign workers who wish to work lawfully in Canada must obtain a work permit with the assistance of their employer.
Some firms may want to avoid spending time assisting their potential employees with this job by hiring a Canadian citizen or permanent resident instead.
4. Confirmation that the employee will remain in Canada
Because of the confidence that Canadian citizens and permanent residents will remain in Canada in the future, some Canadian firms may prefer to hire them over foreigners.
Foreign workers who enter Canada on a temporary work permit are normally obliged to leave when their visa expires. This implies there's no guarantee they'll be able to continue working for their current employer in the long run. Many firms are hesitant to hire foreign workers because of this uncertainty.
#1 Connect with Potential Employers on LinkedIn
The majority of Canadians look for jobs online through sites like Indeed and Glassdoor. On these websites, foreign workers can also submit their resumes for job applications. Yet, if hundreds of other people have applied for the same post, their application is less likely to be evaluated.
One possible alternative for this job search issue is to connect directly with the company's hiring manager on LinkedIn.
This necessitates a study into the organization to determine which individual is in control of hiring decisions. You can then find this recruiting manager on LinkedIn, engage with them, and explain why you are the best applicant for the job.
Some hiring managers prefer this strategy because it saves them the time and effort of searching through hundreds of resumes to find a qualified candidate.
Foreign workers who adopt this strategy should ensure that their CV is tailored to the Canadian style and that they present their skills convincingly to the hiring manager.
#2 Adapt Your Resume to the Canadian Style
In the preceding tip, we discussed adjusting your CV to the Canadian style. Because it provides your information in a format that Canadian employers are acquainted with, this strategy helps you get seen.
When contacting Canadian employers, make sure your current CV is formatted in a Canadian manner.
#3 Use Provincial Job Bank Websites
Foreign employees can also use the Government of Canada Job Bank website to search for jobs in their desired province. You can filter jobs on this website based on occupation type, location, employment conditions, language at work, length of employment, and salary.
For example, if you have two years of work experience, speak English well, have a University degree, and are looking for a full-time sales position in Vancouver, go to the Advanced search page and enter "Sales" in the Job Title area. You can then choose:
"Day" is listed under Work Conditions.
"English" is shown under Language at Work, "Full Time" is listed under Hours of Work, and "British Columbia" and "Vancouver Island and Coast Area" are included under Provinces and territories.
"Sales and service occupations" is one of the job categories.
"University" is shown under Education or training, and "1 year to less than 3 years" is listed under Years of experience.
Then, near the top of the screen, click the "See Results" button to see the job ads that match your criteria. After reading through the job description, you can complete the job application by clicking the "Show how to apply" option near the bottom of the page.
#4 Look for Work Outside of Big Cities
Many international employees want to work in Canada's largest cities, including Toronto, Vancouver, Calgary, and Montreal. Nonetheless, job ads in such cities draw Canadians from all over the country.
A single job posting in Toronto is likely to generate hundreds of applications from interested candidates. This decreases your chances of ever being interviewed for such a position. The good news is that employment openings outside of major cities are typically less competitive.
A job posting in Hamilton, Ontario, for example, may generate a few hundred applicants. Those who apply for jobs in smaller cities have a significantly better probability of getting an interview.
In addition, Hamilton is approximately an hour's drive from Toronto. This means that it is possible to live in the GTA while working in a smaller, more affordable city.
#5 Apply for On-Demand Jobs
As previously said, it is not uncommon for job advertisements to receive dozens, if not hundreds, of applications from prospective employees.
This is because the supply of job searchers far outnumbers the demand for labour. Such scenarios are less likely to arise in "in-demand" jobs with a high number of available openings.
It should be noted that these "in-demand" vocations differ per province. In British Columbia, for example, plumbers will be in high demand in 2022. Similarly, transport truck drivers will be in high demand in Saskatchewan in 2023.
Before applying for jobs, prospective foreign employees should research whether occupations are "in demand" in their desired provinces.
IMSU Info contains over 1000 project material in various departments, kindly select your department below to uncover all the topics/materials therein.