NPC Ad hoc Staff Salary and Allowances Revealed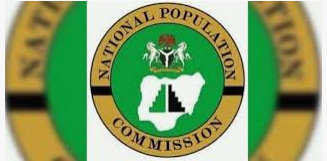 NPC Ad hoc Staff Salary and Allowances Revealed
Are you considering joining the National Population Commission (NPC) as an ad hoc staff for the upcoming 2023 Population Census in Nigeria? If so, you're probably curious about how much you can expect to earn. In this post, we'll reveal the NPC Ad Hoc Staff Salary and provide you with all the essential details.
What is NPC Ad Hoc Staff?
NPC Ad Hoc Staff are temporary employees appointed by the National Population Commission for a specific duration, typically one month, to assist in conducting the Population Census. Their appointments are terminated after the census is completed.
NPC Ad Hoc Staff Salary
NPC Ad Hoc employees receive their salaries from the Federal Government through the National Population Commission. The duration of the assignment typically spans less than 30 days, which includes 12 days of training. The total pay, encompassing feeding and training allowances, falls within the range of N60,000 to N159,000. However, it's important to note that the specific terms of your appointment will be detailed in your appointment letter, and the lowest pay can be as low as ₦26,000 to ₦34,000.
NPC Staff Salary Structure
Here's a quick breakdown: Facilitators: You can expect to earn between N150,000 and N300,000. Field Coordinator: Field Coordinators will receive salaries ranging from N140,000 to N280,000. Quality Assurance Assistants/Rovers: For Quality Assurance Assistants and Rovers, the salary falls in the range of N130,000 to N280,000. Field Enumerator: ₦182,000 Research Officer: ₦66,500 Cartographer: ₦64,000 These figures offer an overview of the potential earnings for NPC Adhoc staff participating in the 2023 Census.
How to Apply for NPC Recruitment
If you're interested in working as an NPC Ad Hoc staff for the 2023 National Population Census, please check our post on the Requirements to apply for NPC Ad Hoc staff recruitment.
Do you have any questions or need further information? Feel free to ask in the comments section below. Join us in contributing to this essential national endeavor!
IMSU Info contains over 1000 project material in various departments, kindly select your department below to uncover all the topics/materials therein.