The Difference Between Npower Biometrics Verification And Physical Verification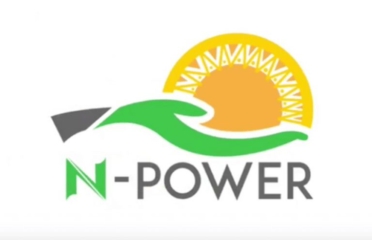 The Difference Between Npower Biometrics Verification And Physical Verification
We noticed that so many Npower applicant can't differentiate between Npower Biometrics verification and Npower Physical verification. Many are saying that the Npower Biometrics Verification And Physical Verification are the same things.
On this post we shall clear the discrepancy by explaining the both topics "Npower Biometrics Verification And Physical Verification"
What is Npower biometrics verification?
Npower Biometrics Verification is a stage of Npower Recruitment where pre-selection Applicants are Required to do a fingerprint capturing via the nasims portal to authenticate their personal information.
The purpose for the NPower Batch C Biometrics Verification for the applicants is as follows:
1) The Biometrics Enrollment Fingerprint Capturing was conducted in order to
authenticate the Bank Verification Number (BVN) of N Power Batch C applicants.
2) The N Power NASIMS Biometric Enrollment is to determine the authenticity of the
bank account to where the N Power Batch C applicant's stipend will be paid, this is to
verify if the N Power Batch C applicant is the real owner of the account.
3) The NPower NASIMS Biometric Enrollment Verification process was conducted to
scrutinize and flag any malicious bank account receiving any other salary payment asides
from the NPower Batch C stipend.
4) The NPower NASIMS Biometric Enrollment Verification process was also carried out to confirm if the NPower Batch C applicant is of Nigerian Nationality. This may also interest you Five Ways To Let Npower Enhancement Pass Through You
What is Npower physical verification?
Npower physical verification is simply the process whereby the Successfully selected Applicants are invited for physical credentials check and other data updates at the local government area or the NOA Offices in their state of deployment before they are deployed to their places of primary assignment.
The Documents below are what you will be requested to take along with you:
Education Credentials (Degree or (HND, OND, SSCE or related accepted Qualifications.
NYSC discharge certificate
Indigene Certificate
Print of your BVN details
Passport photograph
Valid means of identification
You might be asked to fill a manual form at your LGA or NOA Office stating the data imputed on your Nasims Npower profile.
IMSU Info contains over 1000 project material in various departments, kindly select your department below to uncover all the topics/materials therein.