All You Need to Know About English and Literary Studies Department, Imo State University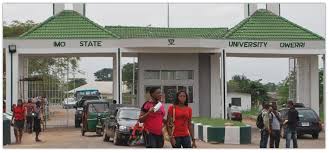 All You Need to Know About English and Literary Studies Department, Imo State University
Since the year 1996-1997 of the academic session in Imo State University, English and Literary Studies is known to have graduated its first batch of students.
The English and Literary department is known to have massively impacted positively on the academic lives of English undergraduate which of course, the undergraduate students have always represented the school in numerous competitions.
The department has a high standard of teaching techniques, and these techniques have helped their students both in and outside the institution. Discipline is what the department stands for. That is why other departments have high regard when the department of English and Literature is being mentioned.
Recommended; How to verify the authenticity of your admission in Imo State University (IMSU) 
Below are all you should know about English & literary studies..
What are the Objectives of English and Literary Studies. No doubt, the department is one of the most disciplined departments in the faculty Humanities who always uphold the obligation of bringing students to light and exposing students to cultural and social culture.
How can this aim be Achieved
The objective could be achieved through the analysis of Linguistic (English) and literary analyses.
ENGLISH LANGUAGE
The English Language tends to inform and educate students of the flora and fauna of the language as the most commonly used language not only In Nigeria In particular but also in the world at large.
English Language is the most commonly used Language In the world, and a knowledge of English could make you adapt to any international country you find yourself and also adapt to their cultural way of life.
LITERATURE
As we have come to know, Literature is the mirror of life according to a layman's definition but in a broader definition, literature is the collection of oral or written materials that explores the ins and outs of our societies. It is that collection which sharps and mends the society.
With Literature, the student tends to be award of the contemporary world in which they live in and by so doing, tries to amend the wrongs in the society.
Department Of English And Literary Studies, Imo State University, Owerri
English and Literary Studies Lecturers no doubt has sound-minded lecturers who have dedicated themselves to make sure their students reach a greater height.
What are the Admission Requirements
Don't Miss; How to Obtain Good Grades that Enables you Secure a First Class In Imo State University
As a student prospect, you must score a minimum of at least 180 and above in Jamb in order to stand a chance to write the departmental Post UTME.
You must cross at least 180 or score above 200 in your Post UTME in order to be considered.
Lastly, In order to be qualified for admission into English and Literary studies, you must have at least five (5) credits with English Language and Literature in English included in your WACE, NECO, GCE, or the equivalent.
Note: Mathematics Isn't among the required subjects of gaining Admission into the department.
IMSU Info contains over 1000 project material in various departments, kindly select your department below to uncover all the topics/materials therein.