What should I do now that my admission in IMSU is not on JAMB caps yet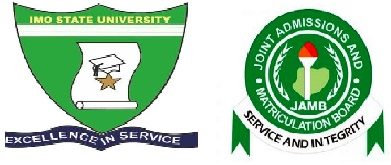 What should I do now that my admission in IMSU is not on JAMB caps yet
If you are an aspirant of Imo State University, Owerri 2020/2021 session and you are yet to gain admission on JAMB caps. Then this article is for you and make sure you read till the end.
If you are an aspirant of Imo State University, 2020/2021 session and yet to gain admission on Jamb caps, don't in anyway panic because your chances of getting admission in IMSU is still intact.
If you fall under the category of not admitted yet, you are advice to wait as the names is being uploaded gradually, "batch by batch". Just keep checking your JAMB caps everyday and on a very good day you will finally get admitted.
Related Article; How to check and accept your admission on JAMB caps with your smart phone or PC
But if you happen not to gain admission before supplementary form is out for sale, you are advised to buy the form so as to increase your chances of getting admission once more.
You might be wondering what supplementary form is about; well, supplementary form is an online form made available by most Nigerian institutions for those candidates who where not offered admission on their first list also known as merit list.
Imo State University Supplementary form is meant to help students who did not reach the departmental cut of mark for the courses they had earlier applied for and were not offered admission on the merit list; The supplementary form helps them to choose another course with lesser cut off.
Top Article; IMSU Supplementary Form for 2020/2021 Session commencement date, cost, available programmes and how to apply
The supplementary form increases one's chances of getting admission by forcing the candidates to choose a lesser or non competitive course different from his/her preferred choice of course.
E.g., Let's say your preferred choice is accountancy when buying the supplementary form you are forced to choose a lesser related course which is education accountancy etc.
For more information about IMSU admission processes always visit imsuinfo.com for latest gist.
Don't forget to comment using the comment box below.
Divine Portal got your back.
IMSU Info contains over 1000 project material in various departments, kindly select your department below to uncover all the topics/materials therein.