Beware of the deadline of Accepting provisional admission on JAMB caps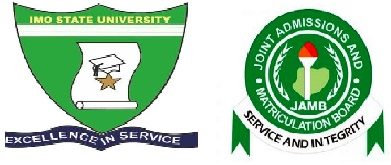 Beware of the deadline of Accepting provisional admission on JAMB caps
Information reaching Imsuinfo is that many candidates offered admission in IMSU are yet to accept their provisional admission on JAMB caps.
All candidates that have been offered admission in IMSU should endeavor to accept their admission as soon as possible.
99% of candidates that purchased IMSU 2020/2021 supplementary form where given another course (a lesser course) to fill up the gaps left therein.
SEE IMSU resumption date for 2020/2021 admitted candidates
Hence, the course given to you is different from the course you initially applied for in JAMB, you are thereby expected to do JAMB change of course to the course given to you on the supplementary list so that your admission can reflect on JAMB caps. If the course given to you is same as the one on your JAMB profile, there will be no need for JAMB change of course.
Deadline of Accepting provisional admission on JAMB caps
Though JAMB is yet to give an official deadline for candidates to accept their admission on JAMB CAPS. However, we expect the deadline for the acceptance of admission to be announced soon. We, therefore, advise all affected candidates to ensure they accept their admission as soon as possible.
To this effect, candidates should check their admission status, and those who have been offered admission should quickly accept and print their admission letters, as failure to do so will automatically mean the candidate is no longer interested which will lead to the forfeiture of the admission.
After accepting accepting admission candidates should;
1) Visit the University for Clearance requirements/procedures.
2) Ensure they login to JAMB Central Admission Processing System (CAPS) and accept their admission.
Candidates not yet admitted should note that admission is in progress, and more names will be published soon as we shall keep updating you.
For those yet to view IMSU supplementary list should kindly download HERE
NB: IMSU Acceptance fee, Sundry payments and Change of course are ongoing, No Payment was stopped in IMSU, All Payment are made using the Interswitch Paydirect Platform.
All the admitted candidates who want to pay their Acceptance fee, Sundry Payments, Pre-Admission Screening Test and Print their admission Letters should kindly whatsapp/Call Divine Portal CEO of IMSUInfo on 07062237559 for Clearance requirements, procedure and general admission update or chat using the whatsapp icon below.
SHARE TO ALL CONCERNED PERSON
IMSU Info contains over 1000 project material in various departments, kindly select your department below to uncover all the topics/materials therein.