IMSU front gate alliance elects new leaders; Cephers emerges president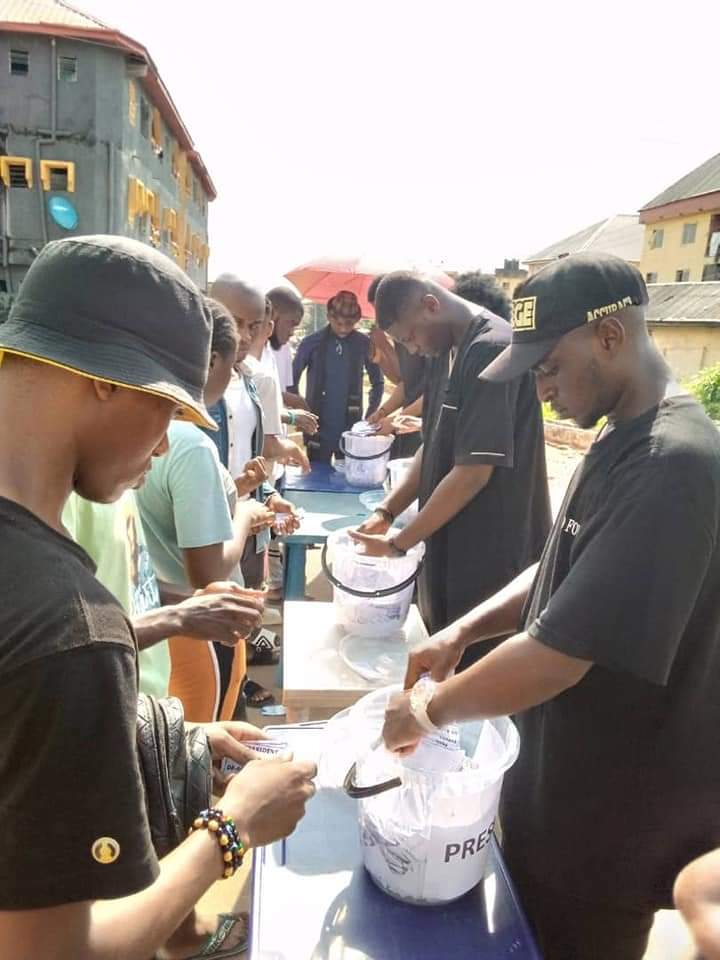 IMSU FRONT GATE ALLIANCE ELECTS NEW LEADERS AS CEPHAS EMERGES PRESIDENT
A 400L optometry student of IMO state has swept for victory as he emerged the president of front gate alliance of IMO state university.
The election took place at the alliance Congress ground started around 10am with accreditation exercise which the students voted according to their hostels alphabetically.
The Dean of students Affairs ably represented by Comr.Macabaya encouraged the students to vote according to their choice and right candidate and advised them to avoid electoral malpractice.
The election exercise, however went successful amidst tight security who were visibly armed so as to protect the lives of the students and candidates and to ensure transparency
Announcing the results, the electoral chairman, Comr.Williams Chima officially pronounced the results by announcing the votes of the various elected positions, For President Cephas polled 667 while De authority his opponent got 540.
For Vice President, V- boot polled 685 while Simi 509, For Sports Allison polled 753 while Sir Pee polled 412 and for welfare Arthur polled 661 while Chairman 556.
All other positions were unopposed
Congratulations!
Cc:
Okafor Miracle
Oracle News
IMSU Info contains over 1000 project material in various departments, kindly select your department below to uncover all the topics/materials therein.