How Imo State University, Owerri Deals with Student's Caught on Examination Malpractices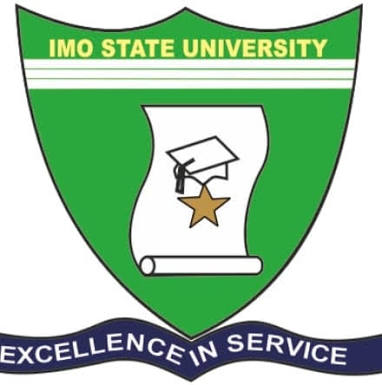 How Imo State University, Owerri Deals with Student's Caught on Examination Malpractices
Definition of examination malpractices are unfair practices or infringement of Imo State University Examination. These include; but are not limited to,
Students copying form Each other;
Students bringing into examination hall, papers and books or other materials for cheating purpose;
All form of communication between students during examination
Causing any form of disturbance;
Not observing the time regulations of the examination and;
Disobeying the invigilators
Related Article; UTME & Direct Entry Admission Requirement for the Department of Agricultural Engineering, IMSU
Procedures for Dealing with Examination Malpractices
When the student is caught or suspected to be involved in a case of examination malpractice, he or she should be allowed to complete the examination but he or she will be require to sign the invigilator's report or he/she may choose to write his/her own. A student who refuses to sign the invigilator's report or to write own will be guilty of examination malpractice.
The chief invigilators shall submit a written report of the incident to the HOD and Dean, copying registrar within 24 hours after the examination (for examination taken from Monday – Thursday), and 36 hours for examinations taken on Friday or Saturday.
The HOD and Dean shall pass on the report the registrar after the initial assessment within two weeks of the examinations. The registrar shall submit the report to the vice-chancellor not later than a week after the receipt of the report.
The Vice-chancellor shall institution an investigation on the case. The investigative panel so instituted shall have the right to invite written and/oral evidences from the invigilator, the students, and/or witness or witnesses concerned and any other's relevant in the case.
The Vice-chancellor shall; thereafter; take appropriate action and report to senate.
Disciplinary Measures
Normally, the disciplinary action for all proven cases of examination malpractice is expulsion from the university. However, all case bordering on the miscellaneous offences shall be referred to a court of Law. Whereas;
Recommended; How to Check if your O'level Result Has Been Uploaded On JAMB CAPS Using Your Smart Phone or PC
Introduction of relevant notes to the examination hall, students copying from each other, or previous expulsion from the university; and
Invigilation offences such as aiding and/or abetting, cheating, assaulting or attempting to assault the invigilator, causing any form of disturbance, not observing the regulation of examination, shall be punishable with one-year; and
A student panelized under (1) above, shall have the right to appeal to senate in the first instance and to the university's governing council if not satisfied with the decision of senate on his appeal.
Any staff involved in examination malpractice shall be referred to the staff disciplinary committee.
IMSU Info contains over 1000 project material in various departments, kindly select your department below to uncover all the topics/materials therein.