What Imo State University Admitted Students Should Know and Avoid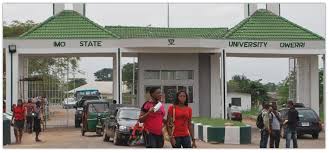 What Imo State University Admitted Students Should Know and Avoid
On this article we are going to reveal the "must know" and "must avoid" in Imo state University. This article is for all Imo Stars.
What all legitimate IMSU student must know while in school
Payment of tuition and other approved fee is mandatory.
Attendance to lectures is mandatory. Any student who fails to meet 75% attendance to lecturers in a course stands the risk of being disqualified from taking examination in that course.
Any student whose CGPA falls bellow 1.5 is normally asked to repeat the class. If the GPA is less than 1.00, the students is advised to withdraw from the university.
The maximum period a student can spend on the programme is normally reviewed and determined by the university's Senate.
Related Post; How to Detect Original and Fake JAMB Slip/JAMB Admission Letter
What all legitimate IMSU student must avoid know while in school
Belonging to an association that is not registered with the university
Insulting or challenging a lecturer any department
Cheating during university examination; this includes among others;
Bringing copied materials into the examination hall.
Copying from someone
Asking or answering questions in the hall without permission.
Exchange of written or writing materials in the hall
Discussion during examinations
Coming to examination hall without an identification card
Disobeying instruction from the invigilator.
Recommended; Evaluation Techniques of Students Assessment and Examination in Imo State University
IMSU Info contains over 1000 project material in various departments, kindly select your department below to uncover all the topics/materials therein.