Nigerian Scholarships At University of Sussex – UK 2021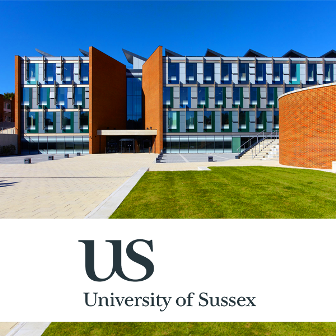 Nigerian Scholarships At University of Sussex – UK 2021
The University of Sussex – UK is inviting Nigerians to apply for its scholarship opportunity. This scholarship opportunity is only awarded to Nigerians who are interested in studying a degree program at the Institution.
About University of Sussex – UK
The University of Sussex is a public research university located in Falmer, East Sussex, England, it is mostly within the city boundaries of Brighton and Hove but spills into the Lewes District in its eastern fringe. Its large campus site is surrounded by the South Downs National Park and is around 5.5 kilometres (3.4 mi) from central Brighton. The University received its Royal Charter in August 1961, the first of the plate glass university generation, and was a founding member of the 1994 Group of research-intensive universities.
More than a third of its students are enrolled in postgraduate programmes and approximately a third of staff are from outside the United Kingdom. Sussex has a diverse community of nearly 20,000 students, with around one in three being foreign students, and over 1,000 academics, representing over 140 different nationalities. The annual income of the institution for 2019–20 was £319.6 million with an expenditure of £282 million.
Application Deadline: 1st September 2021
Eligible Countries: Nigeria
Type: Postgraduate taught (Masters)
Number of Scholarships: unlimited
Value of Scholarship: Scholarship will be awarded as a fee reduction of up to £3,000.
Duration of Scholarship: One year
Eligibility: To be eligible, applicants must;
Be a national of Nigeria,
Be a self-financing student
Have accepted an offer of a full-time place on a Masters course at the University of Sussex commencing in September 2021.
Meet the published academic requirements for their chosen course.
How to Apply
Interested applicants are advised to register their interest in the scholarship via PG Apply when you accept our offer of a place on an eligible Masters course.  If you have applied via one of the overseas representatives, you will need to ask them to do this on your behalf. You will only be able to accept one University of Sussex scholarship.
Information about the scholarship will be included in your CAS (Confirmation of Acceptance for Study) for your visa application. If the scholarship information is not showing on your CAS or you want to register for the scholarship after the CAS has been created, please contact the Admissions Office: pg.applicants@sussex.ac.uk.
IMSU Info contains over 1000 project material in various departments, kindly select your department below to uncover all the topics/materials therein.