List of GSU Candidates Yet to Accept Admission on JAMB CAPS 2020/2021 published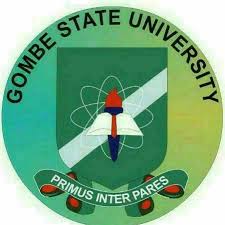 List of GSU Candidates Yet to Accept Admission on JAMB CAPS 2020/2021 published
Gombe State University (GSU) has Published Full List of Candidates who are Yet to Accept their Admission Offer on JAMB CAPS Portal for 2020/2021 Admission Exercise.
The management of the Gombe State University (GSU) has published the list of candidates offered admission but are yet to accept their admission via the JAMB Central Admission Processing System.
Recommended; How to check and accept your admission on JAMB caps with your smart phone or PC
The general public especially the candidates whose particulars are indicated in the list here-under are notified to as a matter of urgency visit their various portals on JAMB CAPS to accept the course offered them by the University so that their JAMB admissions can be processed further.
The under-listed Candidates are hereby advised to urgently visit JAMB portal and ACCEPT their Admission to enable the University finalize the admission exercise. They should also print out a copy of the JAMB Admission Letter. Failure to do so, the Candidate will be subtituted with other candidates.
Click Here to Download in PDF.
IMSU Info contains over 1000 project material in various departments, kindly select your department below to uncover all the topics/materials therein.