Lateef Jakande Leadership Academy for Young Nigerians 2022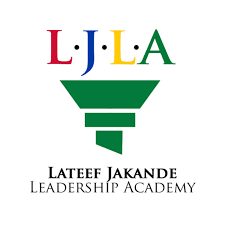 Lateef Jakande Leadership Academy for Young Nigerians 2022
Candidates from all over Nigeria are invited to apply for the Lateef Jakande Leadership Academy 2022. The Lagos State Governor, Babajide Olusola Sanwo-Olu, launched the Academy, a one-year Fellowship program that will provide life-changing, non-partisan, and meritocratic opportunities to young Nigerians who want to make a difference in their generation.
Through direct mentoring and on-the-job training, we hope to create future leaders by providing them with the necessary skills to effectively affect the public sector and instilling in them the ethics and values of purposeful leadership.
Criteria for Eligibility
The Lateef Jakande Leadership Academy is a program designed to help young people develop skills, awareness, and a nuanced viewpoint in order to face problems in a variety of professions, including the public sector. Basically, the applicant should have/be;
A citizen of Nigeria and Resident in Nigeria
Aged 35 and below (37 for women applicants
At least 3years work experience
NYSC discharge/exemption certificate
How To Apply
Follow the steps below to become a fellow, beginning with an online application.
Apply Online: You can begin your journey into the Academy by visiting the program's official page and clicking the "APPLY NOW" button.
If you meet all of the criteria, your application will be evaluated and you will be shortlisted to sit the Computer Based Test. The test would have verbal, numerical, and current events components.
Written and oral presentations, group discussions, and competency evaluation are all part of the Assessment Center.
Admission: This is the last step in the application process. If you are chosen, you will be given a place in the Fellowship.
IMSU Info contains over 1000 project material in various departments, kindly select your department below to uncover all the topics/materials therein.