JAMB re-enables change of institution and course for IMSU 2020/2021 aspirants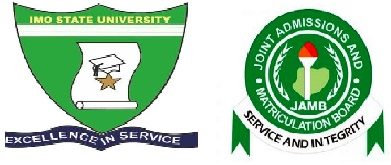 JAMB re-enables change of institution and course for IMSU 2020/2021 aspirants
Imo state university, Owerri had earlier closed its change of institution/course known as data correction on JAMB portal because of the merit list admission process which was on-going.
Related article; IMSU resumption date for 2020/2021 admitted candidates
I'm glad to announce that the closed portal is now open for those who wish to change their preferred course or choice of institution to Imo State University, Owerri
The portal was opened so as to give second chance to those candidates that didn't choose IMSU as their first choice and those who didn't choose IMSU at all during their JAMB registration.
Also Read; IMSU Supplementary Form for 2020/2021 Session commencement date, cost, available programmes and how to apply
If you are among the above mentioned candidates, kindly do your change of institution while it lasts.
Note; IMSU will not offer admission to those who put her as second choice
For your change of course/institution, kindly patronize Divine Portal Educational Consult at IMSU or call/whatsapp us on 07062237559
IMSU Info contains over 1000 project material in various departments, kindly select your department below to uncover all the topics/materials therein.