ITF/NECA/ Nigerian Breweries Technical Skills Development Program 2022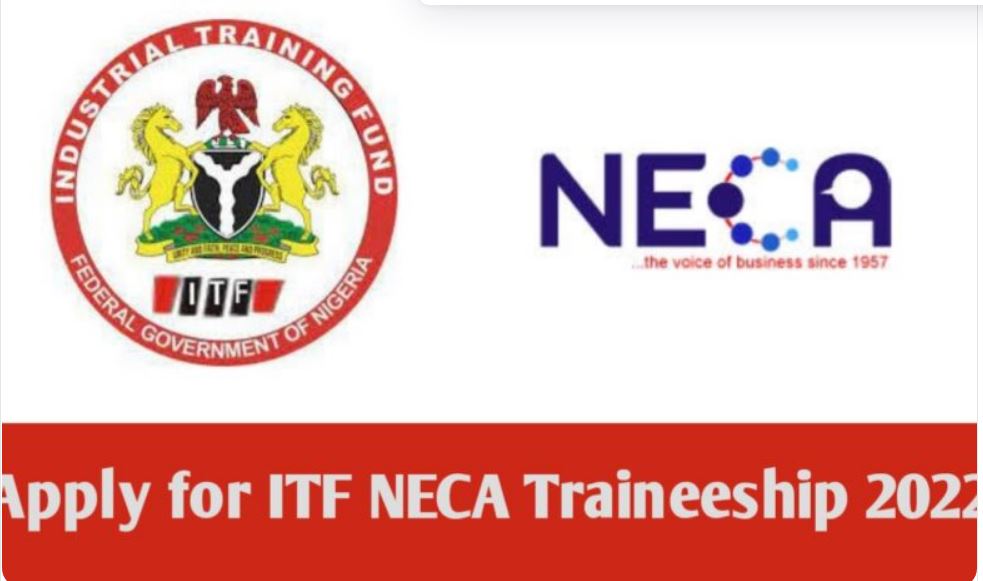 ITF/NECA/ Nigerian Breweries Technical Skills Development Program 2022
You are eligible for a Technical Skills Development Programme 2022 with the Industrial Training Fund (ITF) if you have a Higher National Diploma or its equivalent in an engineering or science degree.
In collaboration with Nigerian Breweries Plc, the Industrial Training Fund (ITF) and Nigeria Employers' Consultative Association (NECA) invite qualified young Nigerians of good character and learning potential to apply for an intensive 7-month training program on Technical Skills Development in the combined fields of Mechanical/Automation Maintenance and Applied Sciences.
Eligibility Requirements
The applicants should possess the following educational qualifications;
Higher National Diploma or its equivalent in any of the following: Mechanical Engineering, Mechatronics Engineering, Metallurgical Engineering, Industrial Maintenance Engineering, Agricultural Engineering, Electrical Engineering, Electrical/Electronic Engineering, Automation Engineering, Industrial Physics, Instrument Engineering or Computer Engineering, Chemical Engineering, Science Laboratory Technology, Industrial & Applied Chemistry, Pure Chemistry, Biochemistry, Food Science & Technology, Micro-Biology, Biological sciences, Biotechnology, Food science and technology, Nutrition and dietetics
Minimum of Lower credit from recognized and accredited institutions.
Credit in English Language, Mathematics, Physics and Chemistry O Level.
Graduated not earlier than 2019
Must have completed NYSC as at time of this advertisement
Program Benefits
Acquisition of entrepreneurial skills
Increased employability for graduates.
How To Apply
The ITF/NECA/Nigerian Breweries Technical Abilities Development Programme 2022 aims to train and equip youths with employable technical and scientific skills. Candidates who match the requirements specified above should apply online by clicking here.
IMSU Info contains over 1000 project material in various departments, kindly select your department below to uncover all the topics/materials therein.