IMSU school fees payment remains as usual; no increment was made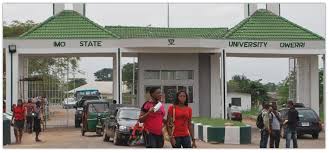 IMSU school fees payment remains as usual; no increment was made
This is to notify the general public that payment of 2020/2021 Academic Session school fees has commenced.
From a reliable source, though unconfirmed, it has been gathered that the increment in fees will no longer be effective as indigenes are still meant to maintain paying the usual Ancillary fee of ₦29,900.
Reports gathered have it that the management has now concluded that both old and new students should now commence their payment.
All new students are also meant to note that you can't be offered your matriculation number without paying the Ancillary/School fees.
IMSU Tuition for Indigenes and Non-indigenes
Indigenes
Tuition fee for indigene is 29,900 excluding bank charges for all Faculties in IMSU and these includes all department.
While IMSU Tuition for non-indigene varies from the faculty a student is been admitted into
Non-indigenes
Faculty Of Agriculture & Veterinary Medicine = 150k
Faculty Of Business Administration = 150k
Faculty Of Education = 150k
Faculty Of Engineering = 180k
Faculty Of Environmental Science = 150k
Faculty Of Health Science = 180k
Faculty Of Humanities = 150k
Faculty Of Law = 180k
Faculty Of Medicine = 190k
Faculty Of Sciences = 150k
Faculty Of Social Science = 150k
All payments should be made online through Quickteller
For those who want to pay School Fee, Acceptance Fee, IMSU Sundry payments, Pre Admission Screening Test and Printing of admission Letters should kindly contact Divine Portal on
07062237559
Address; IMSU extension gate
IMSU Info contains over 1000 project material in various departments, kindly select your department below to uncover all the topics/materials therein.