IMSU notice on SIWES (IT) orientation programme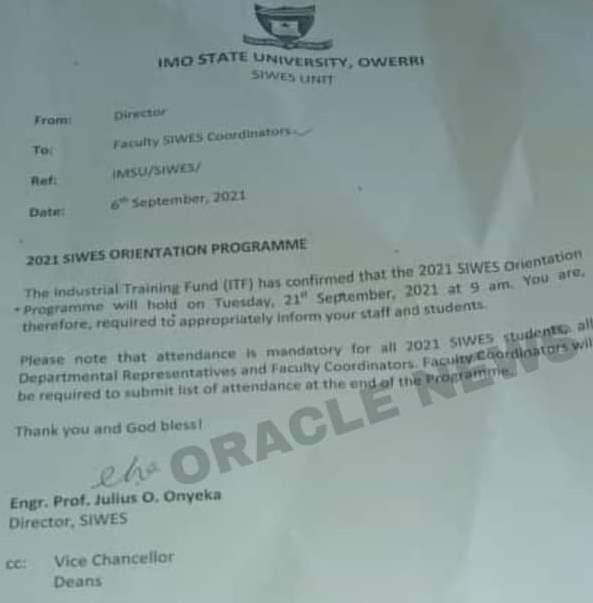 IMSU notice on SIWES (IT) orientation programme
This is to notify all the students that are due for industrial training (SIWES), that the industrial training fund (ITF) has confirmed that the 2021 SIWES orientation programme will hold on;
Date: Tuesday, 21st September, 2021
Time: 9am
Venue: School Auditorium
You are therefore required to appropriately inform staff and students.
Please note that attendance is mandatory for all 2021 SIWES students all departmental representative and faculty coordinators. Faculty coordinators will be required to submit list of attendance at the end of the programme.
Signed
Engr. Prof.Julius O.Onyeka
Director, SIWES
Announcer
Okafor Miracle
Oracle News
IMSU Info contains over 1000 project material in various departments, kindly select your department below to uncover all the topics/materials therein.