Polytechnic lecturers to resume strike today, May 11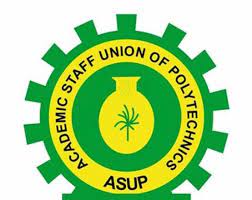 Polytechnic lecturers to resume strike today, May 11
Nigerian polytechnic workers under the aegis of the Academic Staff Union of Polytechnics (ASUP) have announced that they will be embarking on an industrial action today, May 11, 2022, following the failure of the federal government to yield to their demands.
The union had in the month of April 2022, issued a one-month strike notice and urged the federal government to address its outstanding issues, as failure to do so would amount to resuming the 2021 suspended strike.
According to Precious Nwakodo, the Zonal Coordinator of ASUP Zone D which comprises of South-South and South-East states, the planned strike was based on the yet-to-be-met demands among which are; the non-release of the N15billion Revitalisation Fund approved over a year for the sector to address infrastructural deficit as contained in the 2014 Needs Assessment Report.
He stated that the directives on the planned strike would be announced by the NEC of the union who will be meeting in Abuja today, May 11.
Nwakodo further called on the federal government to act to the yearnings of the academic staff to avoid a strike in the interest of the students and parents.
IMSU Info contains over 1000 project material in various departments, kindly select your department below to uncover all the topics/materials therein.