NYSC Cancels State of deployment Option In NYSC Registration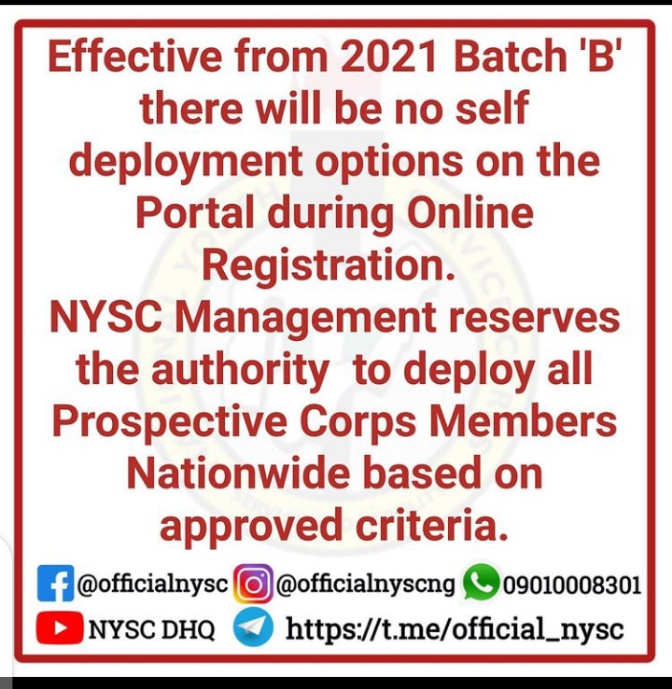 NYSC Cancels State of deployment Option In NYSC Registration
This is to inform all prospective NYSC Corps members that NYSC has Canceled State of deployment Option In NYSC Registration
Effective from 2021 Batch 'B' there will be no self deployment options on the Portal during Online Registration.
NYSC Management reserves the authority to deploy all Prospective Corps Members Nationwide based on approved criteria.
This means that you won't be able to select state of choice during NYSC registration.
All you have to do is register and NYSC will post you.
IMSU Info contains over 1000 project material in various departments, kindly select your department below to uncover all the topics/materials therein.