List of Nigerian Military Schools Examination Centers Nationwide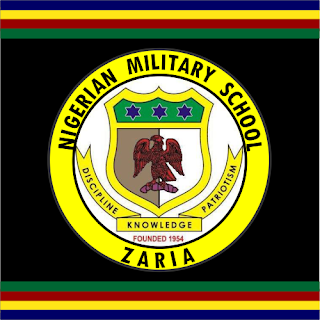 List of Nigerian Military Schools Examination Centers Nationwide
The Nigerian Military School, NMS Zaria has published the full list of their approved examination centers across the 36 States of the Federation.
Nigerian Military School, NMS Zaria Full List of Approved Examination Centers Across the 36 States of the Federation will be listed on this article.
Once every year, NMS opens admission for suitably qualified candidates to apply.
All candidates applying for admission into NMS must sit for an Entrance Exam at designated Centres nation-wide.
Candidates can choose any of the designated Exam Centres when filling their form online.
Find below, the approved list of NMS Entrance Exam Centres nation-wide:
Nigerian Military Schools Entrance Examination Centers Nationwide [Full List]
Serial
State
Examination Centres
Remarks
(a)
(b)
(c)
(d)
1
ABIA
Ibeku High School, Umuahia
2
ADAMAWA
Command Day Secondary School, Yola
3
AKWA IBOM
Christ the King Primary School, Uyo
4
ANAMBRA
Igwebuike Grammar School, Awka
5
BAUCHI
Government Day Secondary School Shadawanka Barracks, Bauchi
6
BAYELSA
Bishop Dimieari Grammar School (BDGS), Yenagoa
7
BENUE
Command Day Secondary School, Nigerian Army School of Mechanical Engineering, Makurdi
8
BORNO
Command Day Secondary School 21 Brigade, Maiduguri
9
CROSS RIVER
Command Children School 13 Brigade, Calabar
10
DELTA
West End Mixed Secondary School, Asaba
11
EBONYI
Command Secondary School, Abakaliki
12
EDO
Army Children School, Nigerian Army School of Supply and Transport, Ugbowo, Benin City
13
EKITI
Christ School, Ado Ekiti
14
ENUGU
Command Day Secondary School, Enugu
15
FCT-ABUJA
Command Day Secondary School Lungi Barracks, Abuja
16
FCT-ABUJA
Government Secondary School, Garki
17
GOMBE
Government Secondary School 301 Artillery Regiment (GS), Gombe
18
IMO
Command Children School Obinze Barracks, Owerri
19
JIGAWA
Jigawa State Polytechnic, Dutse
20
KADUNA
Command Children School Chindit Cantonment, Zaria
21
KADUNA
Command Children School Dantuku Road, Kaduna
22
KADUNA
Command Children School Ribadu Cantonment, Kaduna
23
KADUNA
Command Secondary School, Kaduna
24
KANO
Command Children School 3 Brigade Bukavu Barracks, Kano
25
KATSINA
Army Day Secondary School 35 Battalion Natsinta, Katsina
26
KEBBI
Command Children School 1 Battalion Dukku Barracks, Birnin Kebbi
27
KOGI
Command Children School Chari Maigumeri Barracks, Lokoja
28
KWARA
Command Children School Sobi Barracks, Ilorin
29
LAGOS
Command Children School Ans Barracks, Yaba
30
LAGOS
Command Day Secondary School, Ikeja
31
LAGOS
Command Secondary School, Ipaja-Lagos
32
NASARAWA
Command Science Secondary School, Lafia
33
NIGER
Command Children School 31 Brigade, Minna
34
OGUN
Army Children School Nyango Barracks, Abeokuta
35
ONDO
Army Children School 32 Brigade Barracks, Akure
36
OSUN
Osogbo Grammar School, Osogbo
37
OYO
Command Children School Mokola Barracks, Ibadan
38
PLATEAU
Command Children School 3 Division, Jos
39
RIVERS
Command Children School 6 Division, Port-Harcourt
40
SOKOTO
Command Children School 1 Brigade, Sokoto
41
TARABA
Government Teachers College, Jalingo
42
YOBE
Government Girls Secondary School, Damaturu
43
ZAMFARA
Command Science Secondary School (Girls), Gusau
IMSU Info contains over 1000 project material in various departments, kindly select your department below to uncover all the topics/materials therein.