IMSU to observe lecture free day on Thursday 6th May and Friday 7th May 2021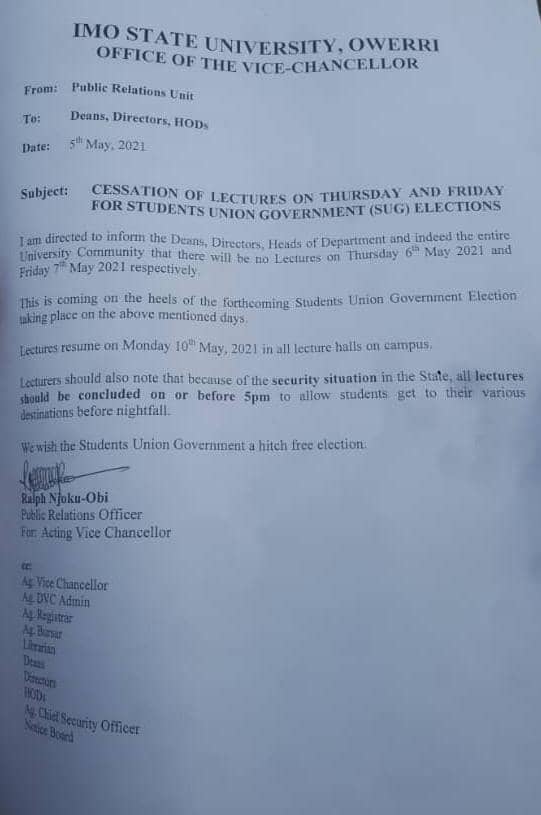 IMSU to observe lecture free day on Thursday 6th May and Friday 7th May 2021
Imo State University, Owerri will observe a lecture free day tomorrow and next tomorrow being Thursday 6th May and Friday 7th May 2021 because of the SUG election that will take place on Friday.
All lectures are therefore canceled to enable the SUG candidates conduct their election on Friday 06/05/2021.
Lectures are therefore to resume fully on Monday 10/05/2021.
All students are advised to come on the voting day and vote for the right person.
Requirements for voting includes
Admission letter
School id card
School fees receipt or acceptance fee
Anything that shows you are a bona fide student of Imo State University (IMSU) can be used for voting.
IMSU Info contains over 1000 project material in various departments, kindly select your department below to uncover all the topics/materials therein.