IMSU 100 level orientation exercise for 2020/2021 newly admitted students date announced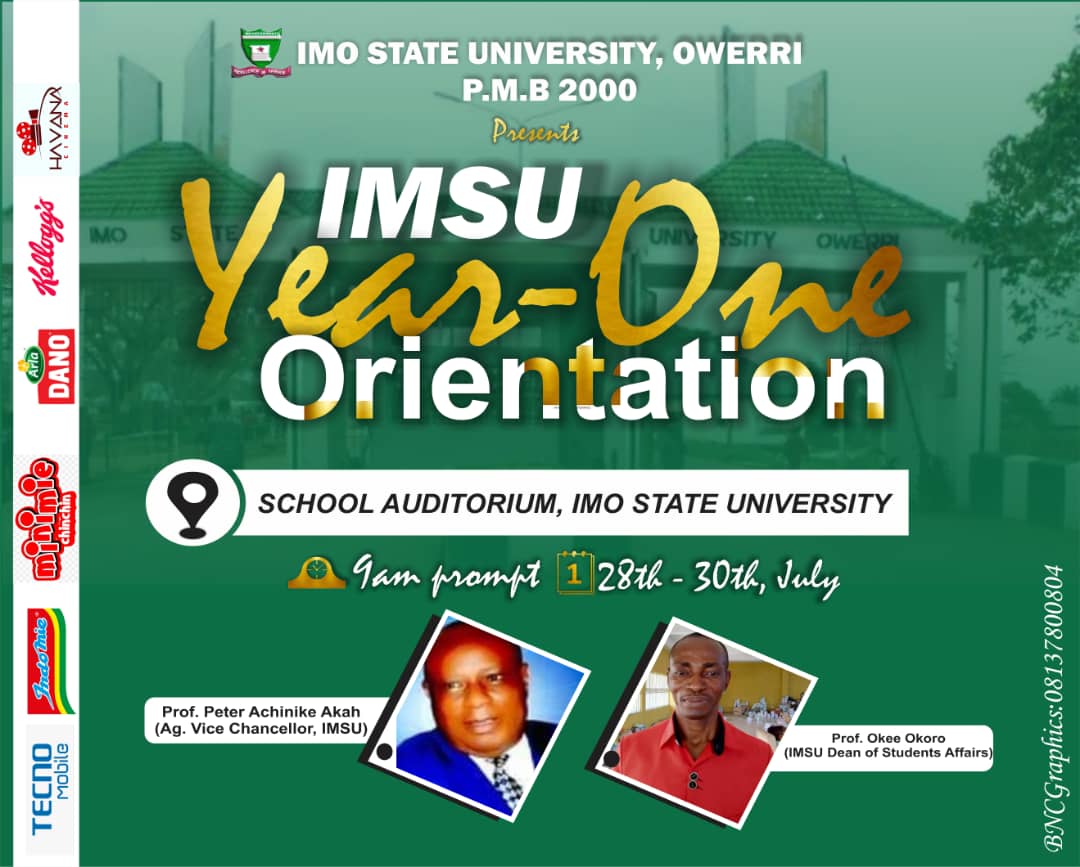 IMSU 100 level orientation exercise for 2020/2021 newly admitted students date announced
The management of Imo State University, Owerri (IMSU) has made public the date and venue for 2020/2021 newly admitted candidates orientation exercise.
This information is strictly for 2020/2021 session Newly admitted Imo State University Students.
The Orientation exercise helps to ENLIGHTEN you more of what you should expect of your new school (the History, setting, ACHIEVEMENTs, rules and regulations etc.). It is always an exciting one
Any student who attends the program is two steps ahead of others who don't
Date of the exercise is 28th – 30th July
Venue; IMSU auditorium.
NB: All Fresher's should endeavor to get their documents ready and make the necessary payments such as acceptance fee, sports, matric gown and verification etc. as requested by the school authority before resumption, as Faculty screening or clearance will commence immediately after Resumption.
For those who want to pay Acceptance Fee, IMSU Sundry payments, Pre Admission Screening Test and Printing of admission Letters should kindly contact Divine Portal on
07062237559
Address; IMSU extension gate
IMSU Info contains over 1000 project material in various departments, kindly select your department below to uncover all the topics/materials therein.