Imo State University dean of students affairs "Prof. Okee Okoro" resigns from office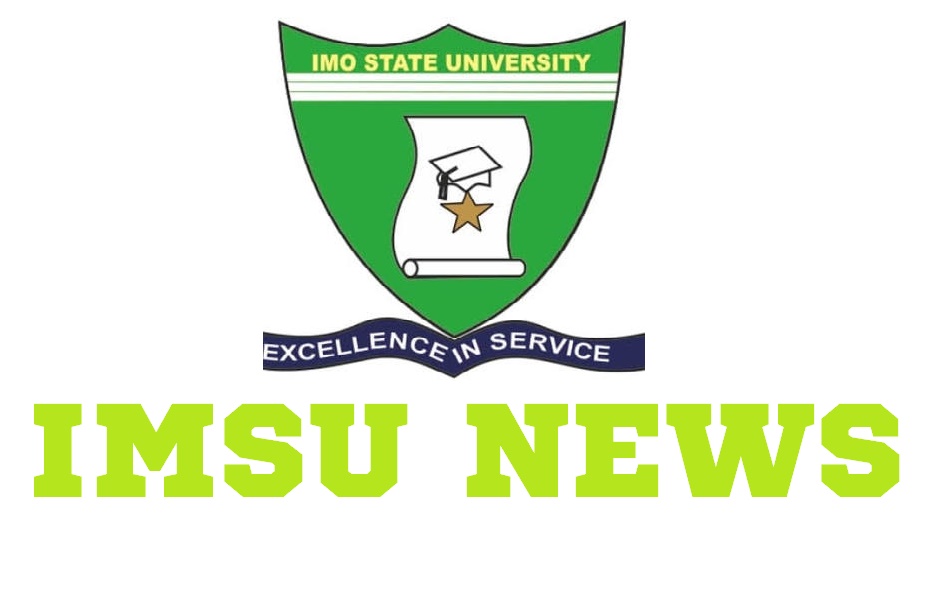 Imo State University dean of students affairs "Prof. Okee Okoro" resigns from office
The information got to our media table yesterday evening and I waited until the Dean spoke to affirm the claims. The Dean of Students Affairs Prof Okee Okoro resigns from his office after a "Students loving" tenure.
I can remove official basis while sharing this information because it is more emotional than you think. There are lots of reasons leading to this sudden resignation which "all" rely on him working hard to ensure Students interests are protected – but some people have not been pleased with such.
Prof Okee Okoro, from Department of Library and Information Science has been Commissioner in Imo State twice.
He later became the University Chief Librarian until he was made the Dean of Students Affairs. Ever since, he has been instrumental in several right-doings within Students affairs.
? During the SUG election, he ensured he became the head of UNECO on avoidance of partiality
?He also made sure there was voting center in Orlu campus because by that time the state was in state of insecurity – Students didn't have to travel from Orlu to Owerri to vote but could vote in their unit
?Prof Okee Okoro was on the radar when the AWA BIKE company came into IMSU to aid Transportation situation on campus
?The Dean has taken his attention towards the health of students and has seen to the relocation of IMSU medical center to the building opposite St. Joseph
? Prof Okee Okoro also is working on introducing Health insurance scheme for entire students of Imo State University where they can have free medical care. This is to take effect from Monday ?
?The Dean has also made sure he stabilized the residence of Students in the IMSU female hostel
?Prof Okee Okoro has worked to impact in Students both individually and collectively
?He's worked hard to solve the issues of Log books in Microbiology and made sure students who paid unfairly were refunded part of their money
?He rescued a student from the wrath of IMSU Security and lecturer etc.
?The Dean of Students Affairs also have plans for introducing a networking system that will aid our results to be posted online for easy checking. All these and more.
?Earlier this week some students from Public health complained about an exam which they were mandated to pay for some stuff or fail to write the exam. Prof Okee Okoro made sure the students wrote the exams by leaving his house around 7:30am to meet up.
During the protest against CBT, he stood and spoke in favour of the students. He told the VC that students are suffering that they have gone to the level of causing riot but they didn't listen. He also made sure the student leaders who led the protest did not put down their names to the management.
The Dean of Students Affairs is leaving office and students crying.  It is very obvious we're losing a major mouthpiece. I want you to believe that Prof Okee Okoro resigned honorably because he could not stand working with people who have no same Vision as his
Right now I've raised our consciousness to the level where you know you should stand for your right. It's obvious the management find Joy in our sorrow. We shall now rise and take the bull by the horn once they present any form of maltreatment
# IMSU BNC
IMSU Info contains over 1000 project material in various departments, kindly select your department below to uncover all the topics/materials therein.