Ifuoma Lawson emerges igwe traditional council in IMSU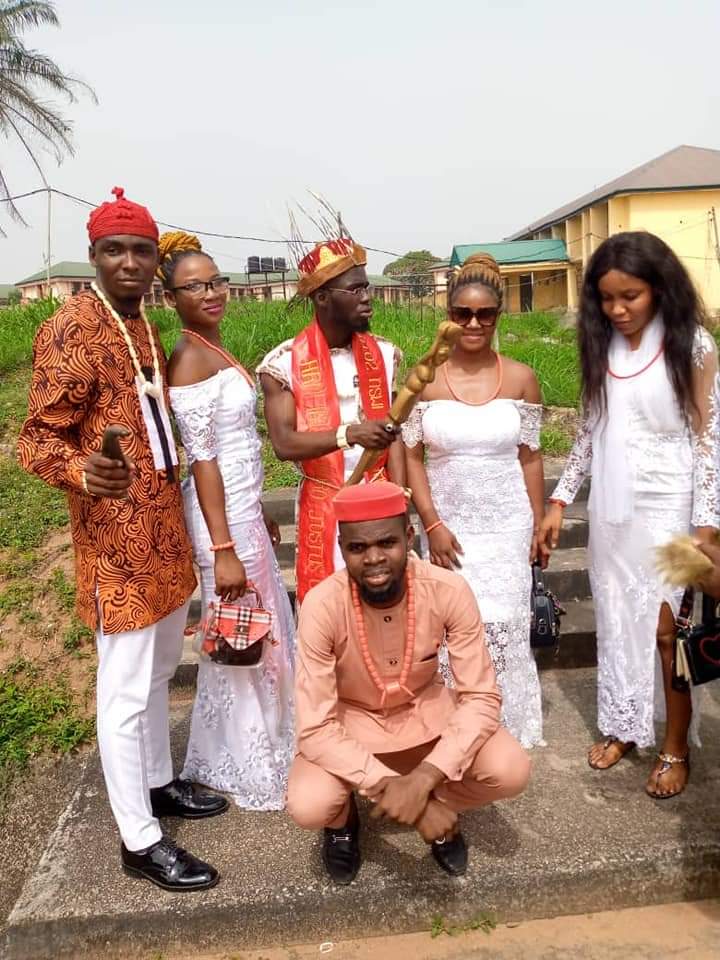 Ifuoma Lawson emerges igwe traditional council in IMSU
A 500level student of civil engineering of faculty of Engineering, IMO state university was on Tuesday selected as new Igwe IMSU of traditional council of IMO state university.
The selection which took place in the presence and supervision of 5 past Igwe and Ugoeze of IMSU.
A findings from Oracle News correspondent revealed that Lawson, prior to the table turning selection has served in different positions in his capacity, he will take over from Igwe Justus Okoro as the 21st republic Igwe of IMO state university.
The selected cabinet for 21st republic of lake nwaebere traditional council are as follows;
Ifuoma Lawson (Civil Engineering)- Igwe IMSU elect
Judith(History)- Ugoeze IMSU elect
Ngwawuchu Divine(History Department)- Opara IMSU elect
Egejuru Helen Chidimma(Law Faculty) – Ada IMSU elect
Nnodim David(English and literary studies Department)- Palace Secretary elect
Onyeka MacDonald Onowu(TPM). History And International Studies
Okeke Chinenye ( Agric- Economics)- Assist palace secretary
Aguoru Johnbosco Chukwuemeka
(Economics Department)- Ezemmuo elect
Ekezie Janefrancis
Ijele Nwanyi lake 21st elect
(Environmental science)
Nwogu mercy
Akwaugo
(Economics) Rep elect
Uboh Wisdom Chidera
welfare 1 elect
(History Department)
Chinonyerem peace
Welfare 2 (Edu- accountancy)
Udodirim udodirunu James
(Electrical engineering)
Sabastine Benedict
(Political science)
Their coronation will be announced soon.
©️
Okafor Miracle
Oracle News
IMSU Info contains over 1000 project material in various departments, kindly select your department below to uncover all the topics/materials therein.