How To Withdraw SASSA R350 SRD Grant From ATM Or Supermarket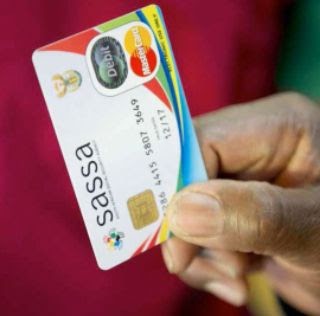 How To Withdraw SASSA R350 SRD Grant From ATM Or Supermarket
How To Withdraw SASSA R350 SRD Grant From ATM Or Supermarket – In today's SASSA grant news, OfficialSASSA has advised beneficiaries who usually withdraw their grant at a South African PostofficeSa (Sapo) branch to consider withdrawing their grant at a supermarket or ATM this month.
According to them, Post Office (2) no longer pays out srd grants. You now have to:
1. Re-apply for your grant on the SASSA website https://srd.sassa.gov.za
2. Choose the Merchant Option to receive your grant at any of these retailers:
PicknPay
Shoprite
Boxer or Checkers
USave
3. No fee payable on withdrawals
4. ID and phone is required
There is no transaction fee on the payout, and it is super convenient.
The Social Relief of Distress Grant (SRD Grant) is meant for South African Citizens, Refugees, Asylum Seekers and Special Permit Holders who are between the ages of 18 and 60 years, who have insufficient means, who do not receive social grants on behalf of herself/ himself or who are not contributing to or eligible for UIF payment, and have no financial support from any other source.
IMSU Info contains over 1000 project material in various departments, kindly select your department below to uncover all the topics/materials therein.