How To Apply IMO State Government IMSG Youth Empowerment 2021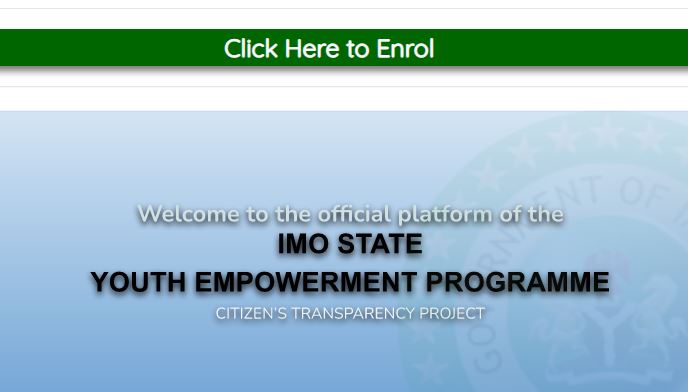 How To Apply IMO State Government IMSG Youth Empowerment 2021
The portal for IMO State Government IMSG Youth Empowerment 2021 is now open and accepting interested applicants.
On this post you shall know about IMO State Government IMSG Youth Empowerment 2021 and how to apply
About IMO State Government IMSG Youth Empowerment
With the COVID 19 Virus outbreak, the Imo State Government Is concerned about the
Micro, Small, and Medium Enterprises (MSMEs) status and needs in the State.
Consequently, this appraisal form is to enable the State to empower you appropriately, in
cushioning the economic effects of the Pandemic which has adversely affected the
micro-business activities in the State.
How to apply
Interest applicants willing to apply for the IMSG Empowerment Programme should follow
the steps below:
1. visit https://www.imostate.gov.ng and click on the 2021 IMSG youths Empowerment link
in red or Click here directly to enroll.
2. Input your phone number
3. Input the last 5 digits of your account number
4. Input the first 6 digits of your BVN
After you have done all that, click login to fill the application form and submit it.
IMSU Info contains over 1000 project material in various departments, kindly select your department below to uncover all the topics/materials therein.