General notice to students from the office of dean, students affairs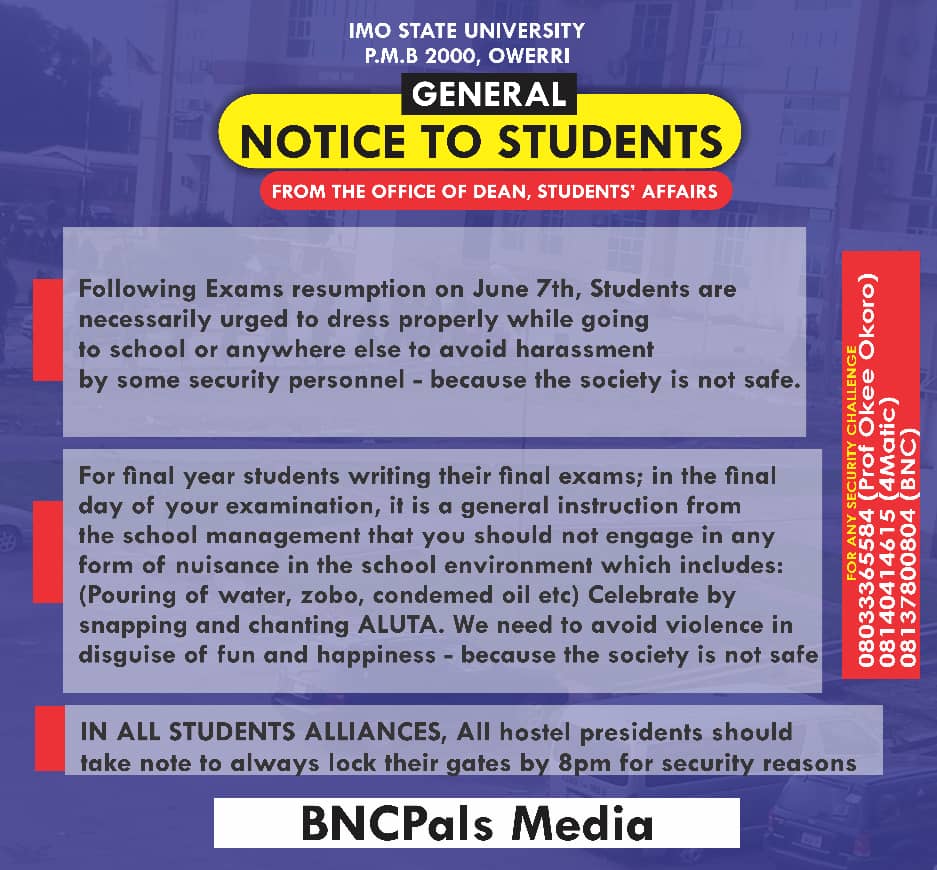 General notice to students from the office of dean, students affairs
Following exams resumption on June 7th, students are necessarily urged to dress properly while going to school or anywhere else to avoid harassment by some security personnel – because is not safe.
For final year students writing their final exams; in the final day of your examination, it is is general instruction from the school management that you should not engage in any form of nuisance in the school environment which includes:
Pouring water, zobo, condemned oil etc.
Celebrate by snapping and chanting ALUTA.
We need to avoid violence in disguise of fun and happiness – because the society is not safe.
IN ALL STUDENTS ALLIANCES, All hostel presidents should take note to always lock their gates by 8pm for security reasons.
For any security challenge
08033365584 (Prof Okee Okoro)
08140414615 (4matic)
08137800804 (BNC)
IMSU Info contains over 1000 project material in various departments, kindly select your department below to uncover all the topics/materials therein.