END ASUU STRIKE: Imo State Students Embarks on Peaceful Protest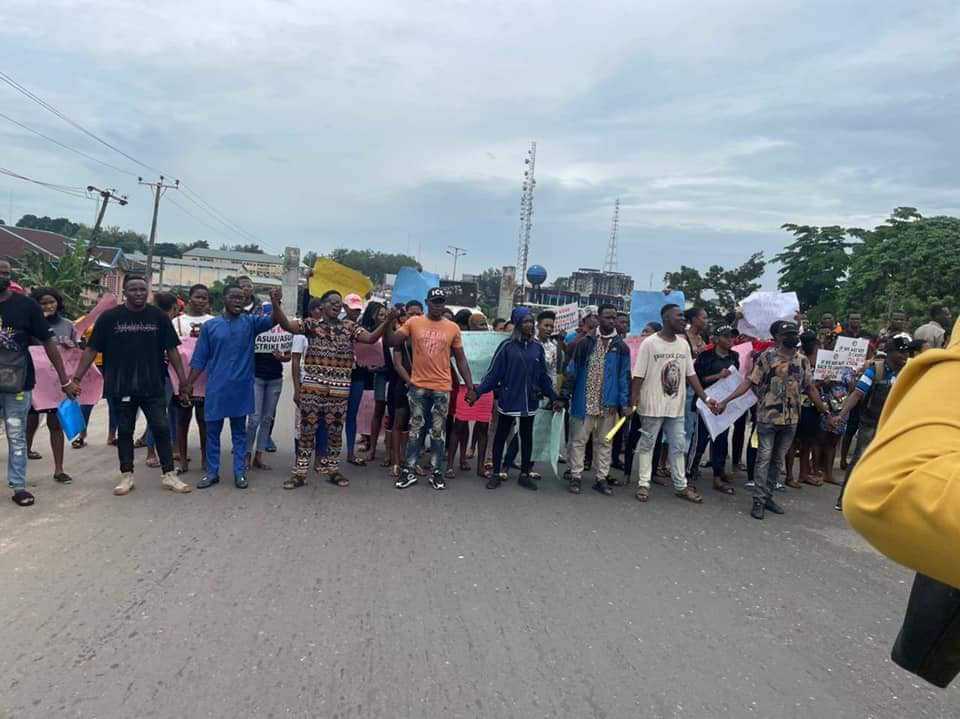 ENDASUU STRIKE: IMO STATE STUDENTS EMBARKS ON PEACEFUL PROTEST
Yesterday, Imo state students comprises of IMSU, FUTO, ALVAN, FEDPONEK embarked on peaceful protest to end ASUU, ASUP and COEASU strike permanently.
The protest which started around 11am in the morning was spearheaded by Imo students comrades led by comrade Ejike Praise God, deputy coordinator, National Association of Nigerian students, southeast.
The students marched from Imo international conference center, IICC. They blocked the ever busy road in the heart of the city causing gridlock within the road.
Some of the inscription on the placard of the protesters were carrying are; We are tired of deadlock meeting, End ASUU strike Now, we want to graduate etc
Speaking on behalf of the students, Comr. Praise God said If nothing is being done with immediate effect students will be at home for next 6 months.
"The strike is causing a lot of harm for Nigerian students. We can no longer bear the brunt of feud between ASUU and Federal government"
"We call for a well established resolution for the benefits of the students"
Source: Daily Post
IMSU Info contains over 1000 project material in various departments, kindly select your department below to uncover all the topics/materials therein.