ASUU strike continues as Aso Rock meeting ends in deadlock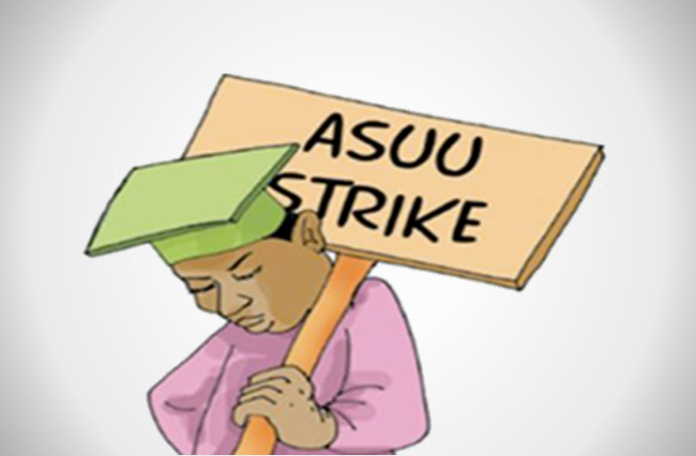 ASUU strike continues as Aso Rock meeting ends in deadlock
The Academic Staff Union of Universities (ASUU) has rejected the plea to back down from its ongoing strike.
The union, which met with Federal Government officials at the Presidential Villa in Abuja, on Thursday night, maintained its stance on the industrial action.
Prof. Ibrahim Gambari, Chief of Staff to President Muhammadu Buhari, had invited the union to a meeting at Aso Rock.
Chris Ngige, Minister of Labour attended the meeting which ended without a truce.
Prof Emmanuel Osodeke, Chairman of the Union, accused the Federal Government of withholding the salaries of lecturers so as to force them to return to classrooms.
He stated the resolve of the union to carry on with the strike until their demands were met.
ASUU had, on Monday, extended its roll-over strike which started on February 14 by another 12 weeks.
Its demands include the funding of the revitalisation of public universities, the Earned Academic Allowances, the University Transparency Accountability Solution (UTAS) and promotion arrears.
Others are the renegotiation of 2009 ASUU-FG Agreement and the inconsistency in Integrated Personnel Payroll Information System.
President Muhammadu Buhari had appealed to the union to end the strike in the interest of the students and the nation.
IMSU Info contains over 1000 project material in various departments, kindly select your department below to uncover all the topics/materials therein.