Roundup of today's programme "An hour with the dean" held at star house IMSU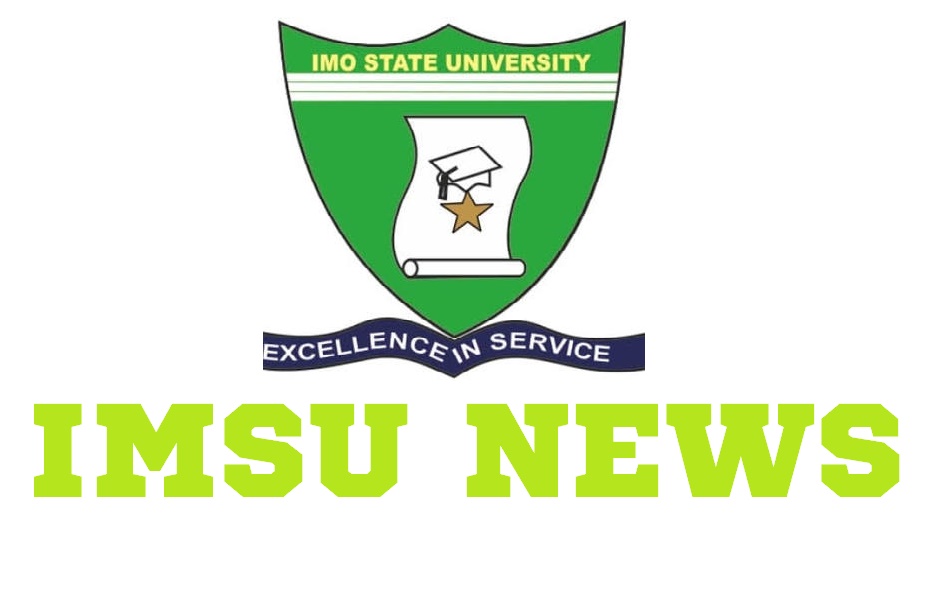 Roundup of today's programme "An hour with the dean" held at star house IMSU
?Dean spoke with some authorities together with the SUG President on the issue of the IMSU female students who was shot dead by soldiers. It was agreed that there will be proper documentation of the situation before the students take any corresponding action (maybe protest, maybe riot or maybe anything other than those)
It narrated that the incidence involved two boys and two girls which include the girl who died and the guy who's unconscious as they were attacked by night by SOLDIERS✋
Also See; IMSU commences payment of acceptance fee and pre admission screening test for newly admitted students
?It is established that once it's a minute after 8pm, students should be in their hostels or homes 'at the moment' because of the current security situation
?Whoever is found under tragedy by mid night, then you are to be blamed?‍♂
But meanwhile, the current issue at hand will be taken care of for justice of the dear Girl
? THE PROGRAM "AN HOUR WTH THE DEAN – HEAR FROM HORSE'S MOUTH" WAS HELPED TODAY AT IMSU STAR HOUSE
?There was one minute silence for the dead IMSU female student
?IMSU Students, SUG Aspirants, SUG President and Vice, CSO, UNECO Reps, Sub-Dean and Media personnel – BNC were present to grace the event where The Dean explained everything needed to be known by students and entertained questions that bother around SUG Election and School management. It was a very Lively and interactive meeting where SUG Aspirants came with their supporters too?
Related article; IMSU SUG Election directives by the Dean of students affairs as regards to the SUG election of the 18th republic
?At the meeting were P-Prom, Influence, Mayor, Ezege, Gasper, Ifunanya, Charis, Amara, Star Pen, SAM, Free Ride, Charlton, Oracle News etc (SUG Aspirants)
? Dean assures there will be no malpractice in Orlu Polling unit as there shall be representatives and observers to monitor the electoral processes
The reason is the case of mobility of the students to IMSU main campus for voting and as well considering the security situation in the state.
? ?If a student is said to be disqualified by UNECO or Faculty for result purposes
Dean "I will ask questions of not having a student disenfranchised because of wrong result calculations or errors by faculties. If a student is disqualified for cultism, then it stands hence there is evidence of the said statement"
? Campaign ban is lifted already for SUG Aspirants
They can now start canvassing for voters but be very careful not to be disqualified – for a valid reason✋
?The issue of Ikwo Osè should be abolished
? Aspirants should educate their followers on the kind of things they say to opponents and actions they take
?There will be free and fair election cos all votes shall be counted
? ?SUG ELECTION DATE IS 7TH MAY (FRIDAY)
?From 8am to 12pm
Address your voters to be there on time. Not after they have gone to Flex finish they come there. Nobody has time to Shalaye?
?The SUG Constitution is bulky and should be adjusted to a normal standard and must be printed to a standard book – this is the duty of the prospective SUG 2021
? There will be peaceful PROCESSION tomorrow in honor of the girls who was shot dead
IMSU Info contains over 1000 project material in various departments, kindly select your department below to uncover all the topics/materials therein.