NYSC Update on uploading of senate list by institutions to NYSC portal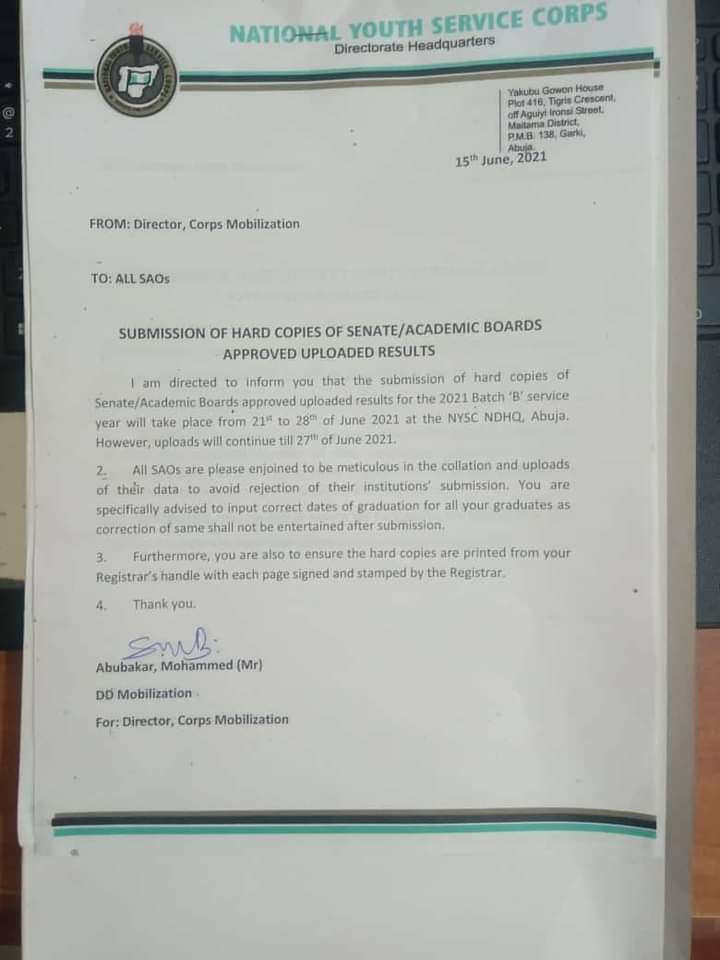 NYSC Update on uploading of senate list by institutions to NYSC portal
What is senate list
Senate list is a comprehensive list containing certified graduates of each institution.
Utilize this period and do all necessary correction, if your name appeared on the error list, failure to do so, you name will not be uploaded.
For those that your senate list are still at Exams and record or not signed by senate yet, you can still use this few days to facilitate the signing by continues disturbance to your H.O.D's or all responsible bodies, so it can get ready before at least 24th of this month.
NYSC Update on uploading of senate list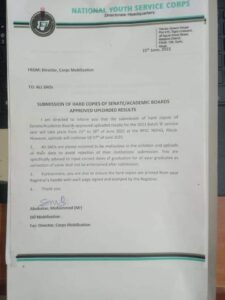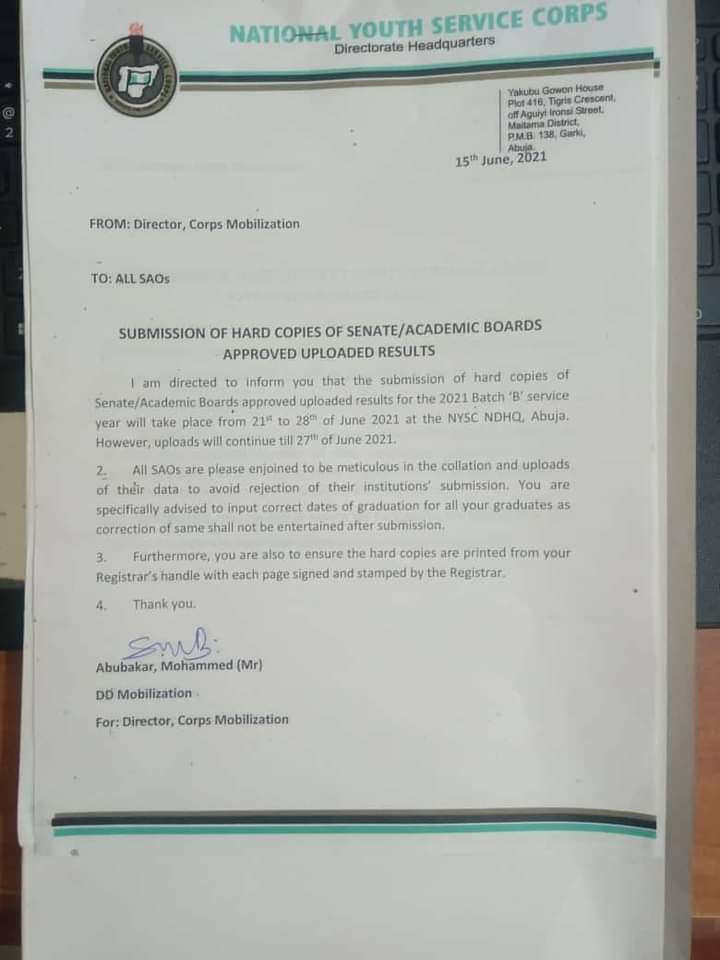 Uploading of names to NYSC portal has been extended to 27th June 2021 (this is dependent on institutions decision, as many have concluded uploading already.
Hard copies of senate list submission will start from 21st- 27th of June 2021(Next week Monday to upper next week Monday).
After uploading of names by schools, if any school doesn't submit hardcopy of their school senate list, the mobilized students of that institution will be unable to register even after seeing their names on NYSC portal.
IMSU Info contains over 1000 project material in various departments, kindly select your department below to uncover all the topics/materials therein.