LightUpIMSU: IMSU Alumni Installs Solar Street Lights In The University Campus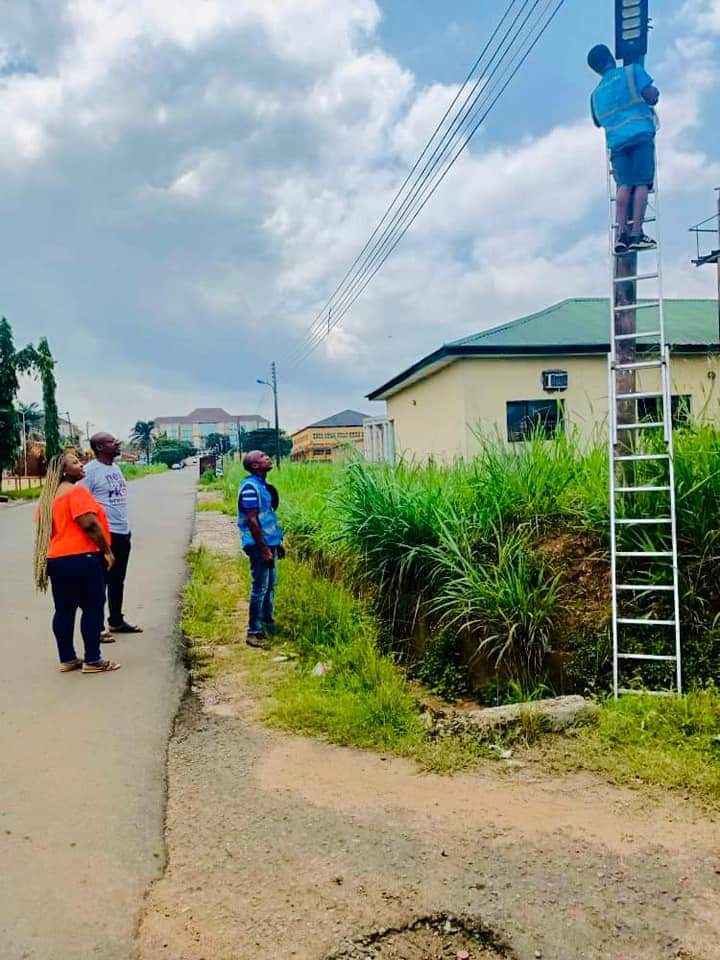 LightUpIMSU: IMSU Alumni Installs Solar Street Lights In The University Campus
In a bid to give back to the institution, Imo state university Alumni Association has commenced the installation of solar street light in the university environment.
Plans to build sports complex, digital imaging and print solution Centre.
IMSU Alumni Association ably led by Prince Ezeala Ferdinand Akano has lighted up Imo state university environs so as to improve the security and safety on campus.
To add up to the ongoing project "LightUpIMSU" , 8 more solar street light were installed earlier today making it 23 solar street lights installed so far
In a media chat with the President of the Association, Prince Ezeala Ferdinand Akano revealed his positive plans ahead with Oracle News correspondent
Prince Akano stated " aside this project, the alumni has a memorandum of understanding to establish an IMSU alumni digital imaging and print solution centre. The project will relieve the students the burden and pain of going to the town for digital print solution"
"Our administration has proposed and designed a sports complex to be established in Imo state university, to fill the sports facility gap in the university and other laudable intiatives"
Indeed, this is a massive project from IMSU Alumni Association
Cc:
Okafor Miracle
Oracle News
IMSU Info contains over 1000 project material in various departments, kindly select your department below to uncover all the topics/materials therein.